NEW WORD FROM THE DEACON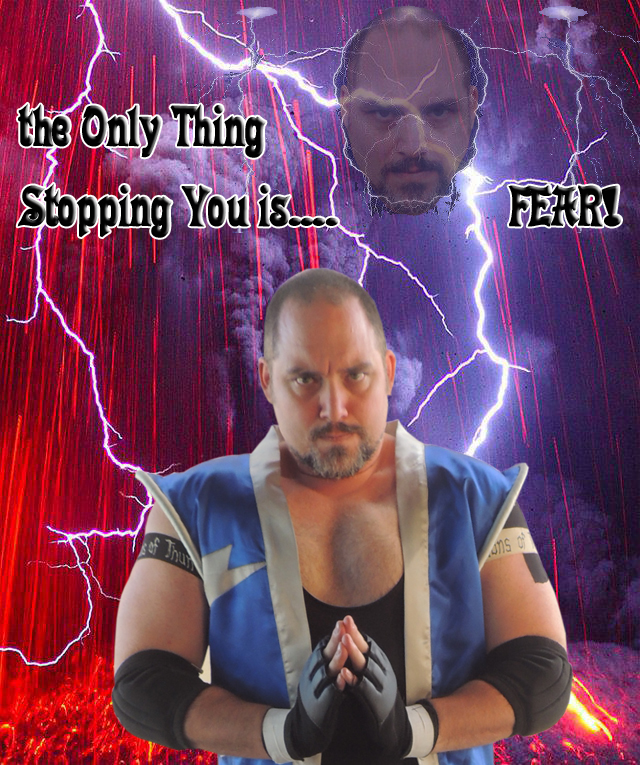 Signature Moves
Mafia Kick - Short leg clothesline - Spinebuster
Finisher's
Daddie's Discipline Submission:
(You just have to see it)
Fall from Grace: ( Sitout Powerbomb)
Golgotha's Hill: ( SuperFly Splash )
Deacon
Height: 6' 2 1/2 "
Weight: 252 Pounds
Home Town: Iron Island Buffalo N.Y.
Debut: 1995
Titles Held
2 x UW Tag Champ
5x OSPW Tag Team Champion
UW Internet Champion
LWE Heavyweight Champion
2X-LWE Tag Team Champion
2 X OSPW World Heavyweight Champ
2 x CWA Tag Champ
CWA Heavyweight Champ
MFW Tag Team Champion
N.E.W. United States Tag Team Champion
BIO
As a Second Generation Wrestler, Deacon brings a blend of raw power, mixed with a submission style, along with his martial Arts Background to the Squared Circle. Deacon is slightly twisted and talks mostly to the voices in his head. He has his own sense of Honor and Justice, at times he feels no pain and he is Unstoppable! Deacon believes he was sent by a higher power and was made in God's own image, just a little lower then the Angels. One might say almost perfect. Aligned with his tag partner ShadoKat, together they are known as The Fallen. Managed by Thunder, this team has seemingly taken over the Northeast, US by storm and continue to do so everywhere they go.
Just Look in his eyes and you might follow the Word of the Deacon too.......