THE RAIGE
Exodus 2010
Full Show REPORT
Filling in for David James once again
T. Raige;
________________________________
Well fans, here's the newest Raige report for OSPW's December 4th show Exodus!
Exodus was here and now it's gone but left some memorable imprints on the souls of the OSPW fans. Just a quick blurb, the new OSPW Trading Cards were a huge hit with the fans! Thank you for supporting OSPW!
"Here We Go"
________________________________
Before the matches started, Buffalo's own Joey "The Bruiser" Tenebruso had a Black & Blue Interview with OSPW World Champion Tyger Smith. Tyger came to the ring w/The Underworld Cartel in tow (as usual) led by their Manager Mr. Perez and Valet Angel. Tyger Smith told the fans that his match was supposed to be against ECW's very own HC LOC but it wasn't happening because HC wasn't even in the building. Tyger then took it upon himself to state he was going to have the Main Event right then and there against his own Manager Mr. Perez. Tyger called for the bell, Perez laid down, Tyger pinned him, then said, "That was the Main Event." OSPW Commissioner Danny Magick was not happy with Tyger's actions and told Tyger that was not the main event and that he would get LOC to the building before the night was over.
________________________________
1st Match – 3-Way Dance for the OSPW Jr. Heavyweight TV Title Apparently no one heard from OSPW's Jr. Heavyweight TV Champion Da Latin Soldier within 60 days since he won the title therefore making the title vacant. The 3 top contenders were Damien Lucas, Mikey Everynight (accompanied by OSPW Women`s Champion Jesse Belle), and new to OSPW but high in the indy fed rankings, Frank "The Tank" Burlington. Burlington showed good promise throughout the match with solid and fast moves. Damien Lucas took advantage of hiding outside of the ring any chance he got. Mikey Everynight put up a hard fight coming back from practically being double teamed by Lucas and Burlington most of the match. Lucas was able to get Burlington out of the ring with a little help from Jesse Belle or so it seemed.Burlington was out of the ring just long enough for Lucas to take advantage of Everynight and put his finisher on him for the win. Damien Lucas becomes the new
OSPW Jr. Heavyweight TV Champion!
________________________________
2nd Match – T-Rex Express (Rex Atkins, Troy Buchanan) VS Gabriel Soul & Billy Foxx As a reporter of pro-wrestling I have to say I am impressed with the T-Rex Express since they've aligned. They're hard-hitting, determined, and just downright mean. Reminds me of the Andersons back in the day. This was solid tag-team wrestling at its finest. Billy Foxx with his pure agility to plant a move with lightning fast speed made this a match of all styles. Troy Buchanan delivering move-after-move. Rex Atkins schooling his opponents. Gabriel Soul, a rookie to OSPW landing power moves that could put an average man in the hospital. If T-Rex Express were being scored like a boxing match they definitely would have won this one by points alone, since they kept their opponents on their side of the ring as often as possible creating enough diversions to allow them to continuously double-team their opponents. Gabriel Soul ended up outside the ring while Foxx did his best to keep his team alive for a while. Nearing the match's conclusion Soul ended up outside the ring once more giving Rex Atkins and Troy Buchanan the opportunity to land a double team and get the pinfall.
Winner T-Rex Express
________________________________
3rd Match – OSPW Womens Championship OSPW Womens Champion Jesse Belle (accompanied by Mikey Everynight)was seen telling Thunder to stay in the Locker room as she no longer needed him or the Fallen! Belle faced off against Jena Mya. At the last OSPW show Jena tagged with Jesse Belle. Near the end of that match Belle accidentally knocked Jena off of the ring apron into the arms of Everynight causing a little bit of tension between the two. (Jena Mya told me afterwards in an interview for OSPW television, "this is wrestling, stuff like this happens all the time, Jesse and I have talked it out." As the match got under way, Jena and Jesse shook hands after the bell in what appeared like it was going to be a classic scientific wrestling match. Further into the match, Jaz Miles (Manager of the Maximum Enforcement stable) came to the commentators table with Dee Licious. Dee made some statements that if she were in the ring with Jena Mya or Jesse Belle at that moment she would have definitely made an embarrassment of them. Jena and Jesse locked up, fought hard, and fast. Jesse appeared to have more of a nastiness to her in the ring not showing much respect to Jena. Jesse Belle kept going after Jena's arm. Jena obviously hurt and nursing her arm only led Jesse to become more aggressive. Jesse Belle locked on her MMA style armbar trying to force Jena Mya to tapout. Jena held on as long as she could before the pain was too unbearable and it looked as if she was going to tap. But that was not enough for Belle who continued to punish an already beaten Jena Mya, for the Victory the winner and still OSPW Womans Champion Jesse Belle. Mikey Everynight came in the ring to congratulate Jesse and check on Mya, Belle didn't waste anytime turning on Everynight by giving him a vicious powerbomb! Fans were not pleased. As Bruiser made his way to the aisle with the mic he asked Jesse Belle why she did it, she said, "Because it's my time."
________________________________
NOTE: Before the show Jesse Belle was interviewed about women's wrestling by a popular wrestling magazine and she told the reporter, "It's time the women of OSPW wrestling are taken seriously." Maybe this is her way of trying to get either the fans attention or to intimidate her opponents. Will see what the future holds!
________________________________
Match 4 – 4-Way Tag-Team Title Match for the OSPW Tag-Team Titles Rules: You can tag anyone in, doesn't have to be your partner: Lucha Rules apply once anyone leaves the ring the ring becomes fair game for a new opponent to enter:You don't have to pin the champions to become the new champions: This match saw OSPW Tag-Team Champions The Sons of Thunder (Deacon & Bishop) VS The Shamrockers (Patrick O'Malley & Mike McKinger) VS Ikika (09/2010 OSPW Match of the Year winner) & Kriptic Keegan (OSPW Wrestler of The Year for 09/10) VS A Nasty Sensation (Sensational David Evans & Nasty Nick Nice who won Rookie of the year for 09/10) accompanied by Papa Terry Kadillac. This match saw bodies and carnage everywhere. Wrestlers were flying over the top rope, thrown through the ropes, leaving the ring, sneaking into the ring, jumping in, jumping out, well, you get the picture. There was a lot going on and a lot to follow, but all in all it was one of the most action packed matches of the night! Bottom line they all were fighting to become the OSPW Tag-Team Champions. Ikika and Deacon started the match with a test of strength, like two bulls they fought hard around the ring. Until Kriptic was tagged in. After that, the match became sort of a blur as one opponent after another kept struggling to make sure another team was not going to make a pinfall. Double teams and counters from all teams involved, 3-counts were broken up often. Naturally each team took advantage of any opportunity possible to get a quick pin or sneak in on someone else's maneuvers.At times this match was any ones to be had but in the end The Sons of Thunder were able to apply their tried-and-true double-team efforts and out think their opponents to obtain the pinfall and retain their Tag-Team Championships. Still OSPW Tag Team Champion Bishop & Deacon The Sons of Thunder!
________________________________
Match 5 – Trip (accompanied by his Valet Mirage) VS JC Money - (If Trip wins he gets a shot at the OSPW World Title) I have to state this right away OSPW Commissioner Danny Magick stated this match was 4 years in the making. Apparently, JC was injured 4 years ago taking him out of action for quite some time. JC came back to the ring cocky as ever and seemingly unworried about Trip as if he weren't even a threat. Once the bell rang JC took Trip a little more seriously when Trip landed a clothesline sending JC right out of the ring. JC was frustrated but determined. The match was back and forth and unpredictable. Mirage got crowd support going for Trip as the match continued. Newest member and backstabber Brian Emanon came to the ring to distract Trip. (JC Money and Brian Emanon have a heated history due to JC getting an injured knee at the hands of Emanon during a ladder match they had in the past). JC was not exactly happy to see Brian at ringside. Even though it looked as Emanon tried to help JC win as he tossed in a mag light that Trip got his hands on clearly it was meant for JC Money, wasnt it? After that they had some choice words. During the distraction Trip was able to apply his finish off Money and get the win making him the the next Contender for the OSPW World Title. Trip will now face Tyger Smith at Resurrection 4 on February 5th. After the match, Brian and JC kept arguing causing Tyger Smith to come out and have a talk with Brian. Brian looked upset but got out of the ring and headed back to the locker room. In the process Tyger was still in the ring, Trip stared him down and it appeared we were going to have Tyger VS Trip when Mirage came up behind Trip and hit him in the crown jewels from behind. Mirage has managed and led Trip to many successful victories, title shots, and titles. Without her in his corner now it could change the entire outcome for Trip come February.
________________________________
Match 6 – Dalton Castle makes his OSPW Debut against Jimmy Olsen Dalton entered the ring with a few choice words for the OSPW fans. The fans were so loud Dalton couldn't hear himself over the mic. Jimmy Olsen impressed everyone with his quick agility as Dalton kept coming at Olsen with good power moves and Olsen seemed to be able to come back enough to almost get the pinfall he needed at any given moment but it just wasn't happening for him. Olsen landed a beautiful missile dropkick to Castle that took a bit out of him as well. Dalton took advantage of this and gave Olsen a Bridging german suplex allowing him the win.
________________________________
After intermission Santa came to the ring! Santa Claus paid visit to OSPW and got in the ring to ask OSPW Ring Announcer RJ what he wanted for Christmas when they were rudely interrupted by Jeremiah Bradley. Jeremiah wasted no time telling the ring announcer to get out of the ring. Bradley demanded that Santa tell him why he always got coal every Christmas. Santa said because he's been on the naughty list too many times. Jeremiah started shoving Santa pretty hard and told him well Santa guess who's on my list! Gabriel Soul ran to the ring to rescue Santa only for it to backfire when Santa turned out to be TSK in disguise. It was a blatant setup all along. As TSK and Bradley were beating down Gabriel Soul, Nick Vickers came to the ring to save Gabriel. Gabriel Soul was thrown out of the ring. Vickers was now being beatdown by TSK and Bradley. Then, in all its unlikelihood Al Jihad stormed the ring to save Vickers. TSK and Bradley were standing-off with Vickers and Jihad causing OSPW Commissioner Danny Magick to justify that it would be the right thing to do to let them have a tag match. The bell was rung. Vickers took all the punishment throughout the match. TSK and Bradley never seemed to get a hit on Jihad throughout the bout. Not sure how we didn't see it coming, Vickers, at his most dire moment, went to tag his partner Al Jihad only to have Jihad pull his hand back so Bradley and TSK could finish him off for the win and that was Match 7. After the Match we had a visit from the real Santa who chased off TSK and handed out presents to the children.
________________________________
Match 8 – Brother VS Brother! – Brian Emanon VS Eric Emanon (accompanied by Trip) Ok, here's the deal, Brian decided to join his longtime rivals The Underworld Cartel at Legacy 6. Needless to say his brother Eric was livid. [NOTE: Trip accompanied Eric to the ring for support in hopes Brian would remember how close they were when all 3 of them were known as Spot Monkeys, Inc. hoping it would spark some nostalgic feelings to make Brian realize he made a wrong choice.] Eric couldn't believe his brother would be so ignorant as to join the cartel that has been a thorn in their side for months. Eric stated he was going to prove a point to his brother by having him step in the ring with his own flesh and blood. Brian told Eric before the bell rang he had a chance to just walk away. Eric refused. Brian consistently told Eric he doesn't want to do this. Eric got in his face. Eric couldn't stand it any more and punched Brian clear in the jaw to get the match under way. Brian didn't waste any time rag-dolling his own brother around the ring. Eric started to comeback for a moment, he was just about to fly high off the top rope when JC Money (whom argued with Brian earlier in the night) decided to come out w/Mr. Perez's flashlight and wail Eric in the back with it. Brian was confused, JC told Eric, "I'm sorry. I had to do it." Just when you thought it couldn't get any worse Brian decided to add insult to injury by giving his brother an Extreme Powerbomb then continuing to beat on him before rolling him up for a pin. To add insult to injury Brian then carried his brother out of the ring and dumped him into the crowd as if he were some piece of garbage! Trip didn't get too involved but was there for support which seemed to be the right thing to do. Brian on the other hand still seems to be at the mercy of Mr. Perez and The Underworld Cartel.
________________________________
Match 9 – Six-Man Tag Papa Terry Kadillac, "The Asian Nightmare" Kwan Chang, & The Bacardi Kid
VS
Ryot, Dain The Pain, & "Mr. Wrestling" Chris West
Lots of action with this one. I have to say if every wrestling tag match had an MVP award Dain the Pain would've received it in this one. Since his inception in OSPW he has proved to be a worthy contender. With guys like Kwan Chang coming at you and still being able to stand your own is no easy task, yet Dain proved it in this excellent and grueling tag match. Papa Terry Kadillac was on fire again as well. Kadillac seemed a little more vicious and determined this match. Bacardi Kid, as always, made a good showing. Kid proved he has speed and power, not to mention his tag-team abilities were quite impressive as he kept his opponent out of their own corner and was able to keep consistent tags throughout the match. Chris West entered the ring to a rough start then proved he is still a hard man to knock down. Power, speed, agility, even martial arts moved were applied throughout making this great tag-team wrestling. Ryot, as unpredictable as ever, wasted no time in applying as much punishment as possible and seemingly enjoying any punishment delivered to him. In the end, Terry Kadillac took advantage of a fallen Dain the Pain to obtain the pinfall. After the match, Chris West and Dain The Pain consoled Ryot, which was not a good thing to do since Ryot decided to chokeslam both of his teammates. The OSPW fans chanted "One more time! One more time!" Ryot stared Chris West down, was about to leave the ring, then made the decision to chokeslam Chris West one more time. Not that Ryot cares but he gave the fans what they asked for.
________________________________
Match 10 – OSPW New York Champion Titus Smith (UWC)(accompanied by Mr. Perez) VS Dew Dust I have seen some strange things happen in professional wrestling and no doubt Goldust was one of the strangest of all times. Dew Dust is no different. Dew Dust came to the ring excited to see Titus Smith. Titus didn't know what to make of Dew Dust and certainly didn't seem to want to get close to him. Titus got the best of Dew Dust throughout the match but Dew Dust did get some good offense in and a couple of close pinfalls. It appeared Dew Dust was about to get the upper hand when he had Titus resting on the 2nd turnbuckle, at that moment Dew Dust decided to deliver a low blow kick to Titus blatantly in front of the ref causing an instant disqualification. As the ref was calling for the bell Dew Dust pretended(?) to kiss Titus on the mouth! Gross! Titus was not pleased at all. Dew Dust seemed quite pleased with himself and told Titus he didn't see the last of Dew Dust. Titus remains OSPW NY Champion. But Dew Dust ran off with the big GOLD NY Title Belt!
________________________________
THE MAIN EVENT: Teacher VS Student for the OSPW World HeavyweightChampionship
OSPW World Champion Tyger Smith VS HC LOC Tyger Smith made his way through the entrance way in all his glory with The Underworld Cartel members in tow consisting of (The Bacardi Kid, Valet Angel, newly acquired Mirage, Mr. Perez, Titus Smith, & JC Money). Tyger looked proud of himself when he said HC LOC wasn't in the building, he's had all night, so tell the ref to make the count. That's when Trip made his way to the commentators table and let Tyger know the OSPW Commissioner said there would be a main event and LOC was in the building. HC LOC came out to an appreciative OSPW audience to let Tyger know since he made it all the way to OSPW then the match would be a Blasdell Street Fight in a falls-count-anywhere match. Tyger wasted no time throwing fists back and forth with LOC outside the ring. Both men beat on each other a good five to ten minutes before making their way inside the squared circle. Once inside the ring, wrestling became part of both of the men's arsenal as if they flipped a switch. Tyger was getting frustrated when LOC seemed to have the upper hand for some time in the match. Once back outside the ring Tyger appeared to be getting the upper hand and laughing hysterically when he realized he couldn't get disqualified while choking LOC with his boot. LOC grabbed things to use as weapons from the fans, beer, soda, bottles, and a cane to boot to punish Tyger with. Tyger's valet Angel continuously kept distracting the ref anytime LOC had momentum. While Angel was distracting the ref, Mirage kept applying low-blow shots to LOC stopping him in his tracks. Tyger Smith landed his infamous Inseguri style finishing move martial arts kick to the back of LOC's head in an attempt to finish the match when LOC kicked out at two. Tyger's jaw dropped, he yelled at the ref as if he couldn't believe it. LOC took advantage, went for the rollup on Tyger, he kicked out, the two men went back and forth when Tyger was able to apply his finishing kick maneuver once again to get the victory. Tyger Smith remains OSPW World Heavyweight Champion. This means Tyger Smith will now have to put his title on the line at Resurrection 4 on February 5th against Trip. After the match, Trip told Tyger Smith "Wow, Great jog sliding by a Vet Like LOC truly that was impressive! but the OSPW Commissioner and I have a surprise for you." Trip said, "Tyger, you'll like this surprise. Since you have to put up your OSPW Championship, why don't we do it with Tap out rules, just so after the match I can hear everyone in the building shouting, YOU TAPPED OUT." The OSPW fans immediately let Tyger know what it might sound like as the chant filled the room with, "You tapped out.
You tapped out."
________________________________
Joey "The Bruiser" closed the show by telling the fans to have a Merry
Christmas and a safe New Year!
This has been T. Raige filling in for David James with the full show Report.
See You Next Time at:

Ticket Outlet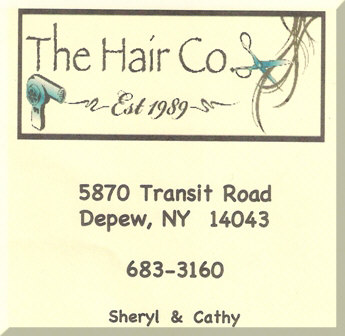 Hours of Operation: Tuesday thru Friday 10:00am to 6:00pm and Saturday 10:00am to 2:00pm
"Secure Your Tickets Soon"
Copyright © 2004 - 2010 OSPW Inc. Old School Pro Wrestling. All Rights Reserved
Best Viewed With: Internet Explorer
Site Design by: B.T. Enterprises