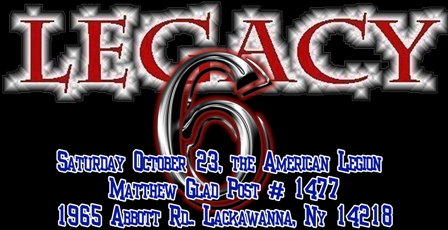 Photos
Pre Show Action
Match # 1
T-Rex Express delivers a beating to A Nasty Sensation
Match # 2
Ryot go's over Chris west in singles match
Match # 3
Mikey Everynight beats Da Latin Soldier by DQ
Title stolen by Damien Lucas!
Match # 4
Nick Vickers-Gabriel Soul and Billy Foxx beat
TSK- Al Jihad and Jeremiah Bradley in six man tag match Jihad has falling out with partners.
Match # 5
Kwan Chang beats Papa Kadillac - Lucas - Steve Kruz - Dain the Pain and Anthony Fiasco
in a Six Man Scramble Match
Match # 6
Deacon and Bishop of The Sons of Thunder beat
UWC Members Titus Smith and Bacardi Kid
in Tag Team Title Match!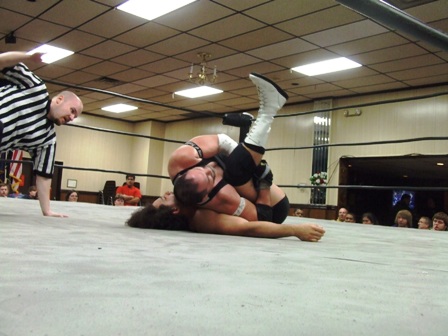 Match # 7
Trip beats Kriptic Keegan in hard fought match.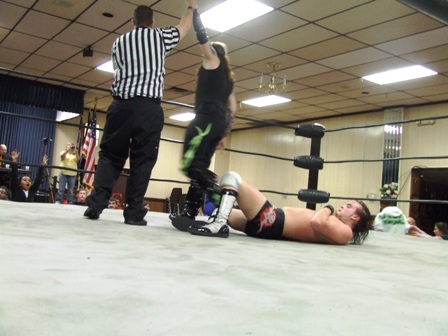 Match # 8
Nikita and Dee Licious beat Jena Mya and Jesse Belle in tag action.
Match # 9
The Main Event
The OSPW Title Changes hands not once but twice in the
same night as Super Beast beats Tyger Smith in The Fighters Pride
Lumberjack Match, only to have Tyger invoke his rematch clause and win the
Title back 30 seconds later.... Your New and First 3x OSPW World Champion
Tyger Smith!