Preshow match
Punisher Vanslyke vs Eric Emanon
After the commentators took their places, the American anthem played, OSPW wasted no time kicking 2011 off with the best wrestling action in the New York area, perhaps beyond. Now to the first match of the night between new comer Punisher Vanslyke against Eric Emanon. As one would expect this match had its ups and downs, its ins and outs as Eric Emanon out flashed his larger for a time or two, but not before feeling the power of Punisher Vanslyke. Your winner...Eric Emanon!!
Match one
Jena Mya vs Jesse Belle
The next match of the night was for the OSPW Woman's title between Jena Mya and the turn coat Champion Jesse Belle, who turned her back on Thunder, The Fallen and the fans last December when she cost Mikey Everynight his title shot. So now one time friends Mya and Belle will fight for the right to be called OSPW Woman's Champion. This match was one of the toughest woman's matches we have seen to date in OSPW. Both Belle and Mya looked technically sound as they fought a fantastic match. Jesse Belle attempted to cheat her way to victory a time or two and found herself out wrestled and out classed in the end as Jena Mya was the better woman on this night. Your winner and new Champion...Jena Mya!!! Thunder was quoted after the match saying, "Hey, Jesse wanted to stand on her own and look what happened her first match without Thunder, She lost!!"
Match two
Thoroughbreds of Imperfection vs Chris West & Mikey Everynight
Next up we had a tag team bout between the teams of Cashius Ikika Catcher and Kriptic Keegan, The Thoroughbreds of Imperfection against Mikey Everynight and Mr. Wrestling Chris West with manager Rev. Dave. This match started hot and heavy with all four men taking it to one another in and out of the ring. Everynight and West proved to be an amazing team, working well together with fast tags and crisp moves. But this would not be enough for the team of Keegan and Ikika, who seemed to out think and over power and out man the team of Everynight and West as they trapped Everynight, at times it was just unbelievable how Mikey stayed in the fight so long. All in all these two teams left us all amazed. In the end The winners would be The Thoroughbreds of Imperfection after they hit Everynight with their body bag finisher.
Match three
Terry Kadillac vs Dain the Pain
Next up we saw Terry Kadillac take on Dain the Pain. These two men have had it out for each other for several months now, ever since Dain made his debut in OSPW. This match started with a bit of comic relief as Dain brought Kadillac a orthopedic walking stick as a gift . Kadillac did not find it funny as he wined and cried to his son David Evans, who was at ring side, then to the referee, the camera girl and anyone else who would listen. I feel this match was more show then go, but none the less it left us all extremely entertained. It had its moments, in the end Kadillac would out smart Dain once again as he had his boys, A Nasty Sensation distract the ref long enough to take the cane and strike Dain in the head behind the ref's back to score the pinfall victory. The winner...Papa Terry Kadillac!!!
Match four
A Nasty Sensation vs Diablo's Horde vs Sons of Thunder
Next up we had the first main event of the night, it was a 3 team double elimination tag title match between A Nasty Sensation, Diablo's Horde ( Damien Lucas and Hans Gruber) against the OSPW Tag Champs, The Sons of Thunder. Before the champions came out Gruber and Lucas had something to say and it was that Bishop would not be here, they heard he had car trouble as they showed the fans that they had his tag belt. Deacon came to the ring without Bishop looking back at the entrance way a time or two, but found himself going it alone. The action started between Hans Gruber and Deacon as these bulls looked up it sure looked as if they were evenly matched in power. So Gruber got a bit nasty and began the beat down, just when it looked as if he had Deacon beat after a huge power slam and a das boot, he pulled Deacon up for one more move, the full nelson face buster. Deacon broke free and rolled up Gruber with a crucifix pin to eliminate the big german. Nasty Nick checked in and the fight to survive began as a Nasty Sensation and Damien Lucas took turns trying to put Deacon away, but he would have none of it. As the lone champion fought on doing all he could do to stay alive, just then Nasty Nick was pinned when Deacon rolled him up with a sunset flip out of the corner. So now it was David Evans turn and let me tell you before this match ended we saw everything that makes for a great old school wrestling match, powerslams, pin attempts and signature moves. Evans hit Deacon with a EKO but could not keep him down, Evans found himself locked in the DDS and eliminated by submission, leaving only Lucas and Deacon who's tank was on empty by now. Lucas wasted no time with his attack, rushing in and planting Deacon with a roll of the dice for the pin over the now fallen champion. Just then Bishop burst though the door and ran to the ring in time to hit Lucas with his titanium round house kick. Three seconds later we heard and your winners and still OSPW world Heavyweight tag team champions... The Sons of Thunder!!! I feel this could be the first match to go up for match of the year. Just then The lights went out to reveal Shadokat in the ring over a fallen Lucas, this is twice now that Shadokat has made his presence known to Lucas in the past two OSPW events.
Match five
Kwan Cahng vs TSK vs Jeremiah Bradly vs Troy Buchanon vs Nick Vickers vs Gabriel Soul
Next up we saw a six man scramble match for the #1 contender spot for the OSPW NY title. All six men hit the ring and found out they had a guest referee, it was none other than Al Jihad. After this, all six men exploded into a frenzy all over the ring. It looked like a battle royal with bodies and beat downs all over the ring and at times all around ring side. It was clear that Jeremiah Bradly and TSK had Al Jihad in their back pocket as they abused the rules over and over again. Kwan Chang dominated who ever crossed his path,It seemed so did the young Bradley! Troy Buchanaon out foxed his opponents a time or two. But it was Grabriel Soul and Nick Vickers who stole the show with some incredible moves and a whole lot of heart,They seemed to show a flash and flare like no other man in the match. As this match broke down, it would be Nick Vickers who found a way to over come and score a pinfall victory over Buchanaon. After Al Jihad was splashed a second ref made the count. Your winner... Nick Vickers!!!
Match six
Nick Vickers vs Titus Smith
Next up we saw an OSPW NY title match between Champ Titus Smith and thenew #1 contender Nick Vickers. Titus ran to the ring as soon as Vikerswon the last match and leveled him with the title belt, then Joey theBruiser made the announcement that he just had a call from OSPWcommissioner Danny Magick who said the OSPW NY title match for Vickers wasnow. The bell rang, the match was on and Vickers showed us all he did infact deserve to be #1 contender as Titus hit him with every move he knewand still had a hard time winning the match. Both men looked great and Ihope this is not the last we see of these two in action against oneanother. The winner and still champion...Titus Smith!!! After the matchThunder came out and helped Nick Vickers back to the lockeroom.
Match seven
Steve Cruz vs Super Beast
Next up we saw Steve Cruz take on Super Beast. This match was a blend of technical wrestling at its best and pure power as both Kruz and Beast gave us a fantastic old school classic match up, a true gentleman's match. It would be Super Beast who would find the victory with a school boy roll up pin. just to much man for Kruz to kick out of. Your winner...Super Beast!!!
Match eight
The main event
Trip vs Tiger Smith
Now, the main event for the OSPW world heavy weight championship under tap out rule between challenger Trip and champion Tyger Smith. This match was one for the ages as both men pulled out all the stops to be called champion, and with no pinfalls in effect it made for a very interesting match as the only way to win was to either tap out or knock out you foe. Both men gave us some hard hitting, strong style technical submission wrestling mixed with some straight up hard core brutality. It seemed as if Trip was out numbered as the UWC was at ring side doing what they do oh so very well. Just then the momentum shifted as Deacon, Bishop, Thunder, Eric Emanon and Nick Vickers appeared at ring side and lead the fans in a near deafening chant of "Let's go Trip!". Tyger and the UWC were clearly shaken by this, but the battle raged on as both men fought to utter exhaustion. The match came close to ending a time or two and could have gone either way, just as it looked as if Tyger had Trip right where he wanted him, once again he took his eyes off the prize and allowed himself to be distracted long enough by Deacon as he took a moment to bad mouth him, Deacon seemed to lure him in keeping his attention Tyger would then find himself locked in a submission by Trip for the final time. Your winner and new OSPW world heavyweight Champion....Trip!!! After the match Tyger punched a Sons of Thunder fan. Mirage joined the Thoroughbreds of Imperfection and the world celebrated with the new champion, who then challenged Brain Emanon to be his first challenger. We shall see.....
This has been the full show report by David James. Thank you and see you
all next time at

Ticket Outlet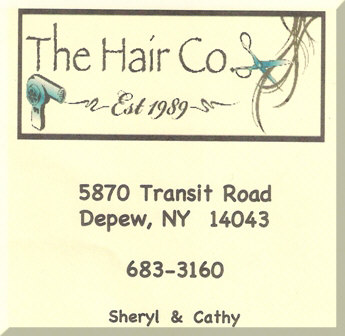 Hours of Operation: Tuesday thru Friday 10:00am to 8:00 pm and Saturday 10:00am to 2:00pm
"Secure Your Tickets Today"
Copyright © 2004 - 2011 OSPW Inc. Old School Pro Wrestling. All Rights Reserved